ALL COPYRIGHT TO AUTHORS.
ALL SALES DIRECT TO AUTHOR.
Chapbook by John Bourne, Canada
NEW FOR POETS AND WORKSHOP LEADERS
Two Companion Volumes, by Susan Ioannou

(Available: September, 2000)

1. A Magical Clockwork:
The Art of Writing the Poem
With numerous illustrations from our
own talented Canadian poets,
A Magical Clockwork reveals the
subtle mechanisms that make a poem tick.

Wordwrights Canada
Perfect bound, softcover, 160 pages
ISBN 0-920835-12-0, $16.95

2. A Magical Clockwork:
The Workshop Guide,
Poetry Writing Exercises and Resources
Wordwrights Canada
Saddle stitched, softcover, 28 pages
ISBN 0-920835-14-7, $6.95

For further details visit:
http://www3.sympatico.ca/susanio/magic.html

To order, send cheque or money order,
plus $3.00 within Canada
(US$4.00 internationally)
shipping and handling per set, to:

Wordwrights Canada
P.O. Box 456, Station O
Toronto, ON M4A 2P1
Canada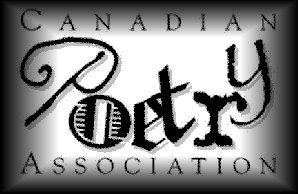 WONDERFULL GIFT IDEAS


SEND US
Bookcover jpg
URL & email




NO LOVE LOST II

$15.95
(Cdn + 15%tax)

ISBN 1-894553-01-2

Publisher HIDDEN BROOK PRESS






POSTAL CODE II
$12.95
(Cdn + 15%tax)

ISBN 1-894553-03-9

Publisher HIDDEN BROOK PRESS

SCROLL DOWN for
ORDER INFORMATIOM



Authors:

Pamela Black
Wesley Combs
Mary A. Nangini
A.Z. Wells
Elana Wolff
Donna Allard
Richard Grove
55 more poets!




SUPPORT THE CPA!

AUTHORS:

Donna Allard
Terry Barker
Louise D'Andrade
Penny Ferguson
Kathy Fretwell
Katherine L. Gordon
Kim & Tai Grove
Joan Latchford
Wayne Ray
more...